Writing content is an art. We have all heard about the Content is King! but it's way too easy to the loose sight of better readability. Turn your content's titles and headings into the Title Case with TitleCaseIt.
Version 2.0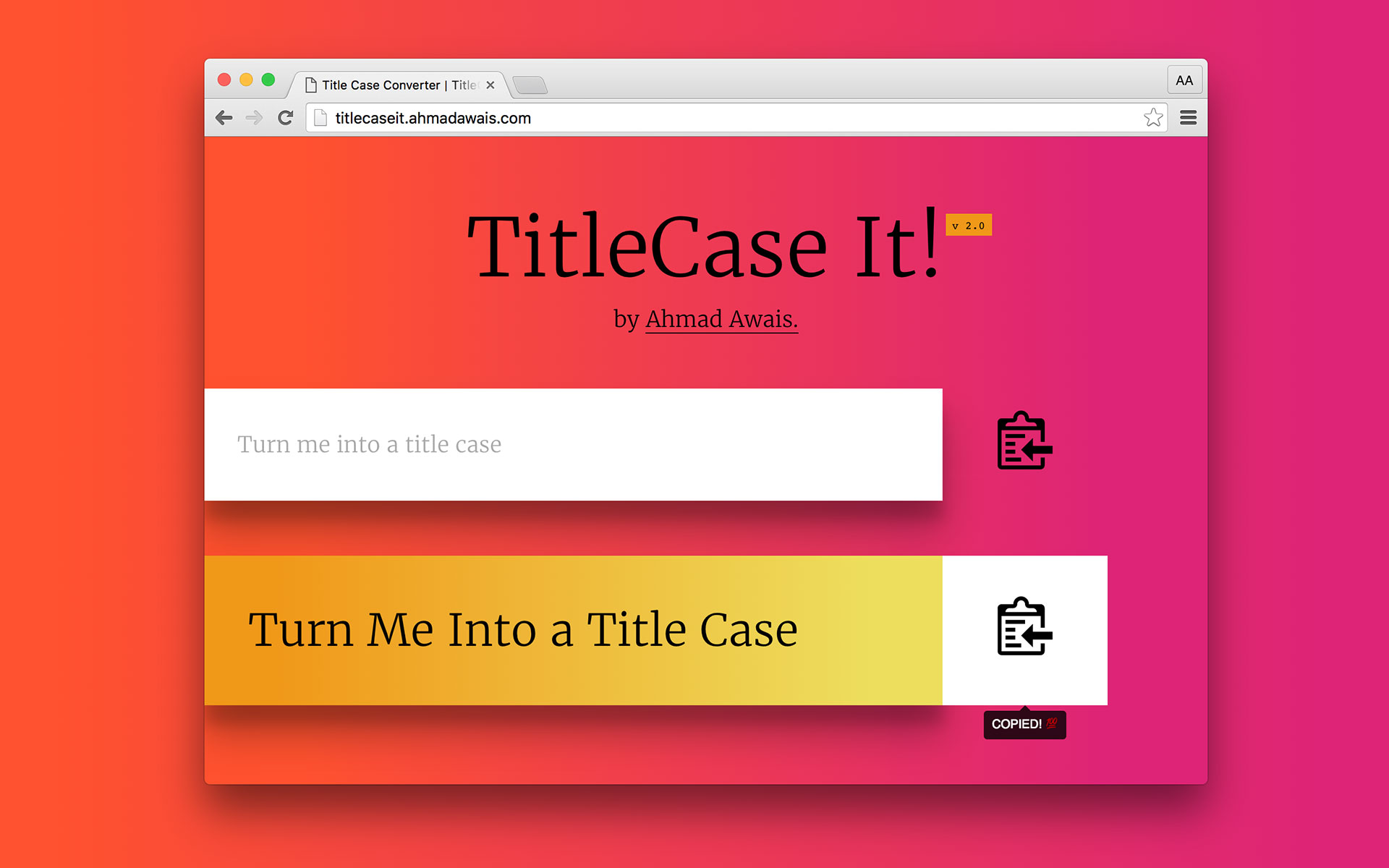 Version 1.x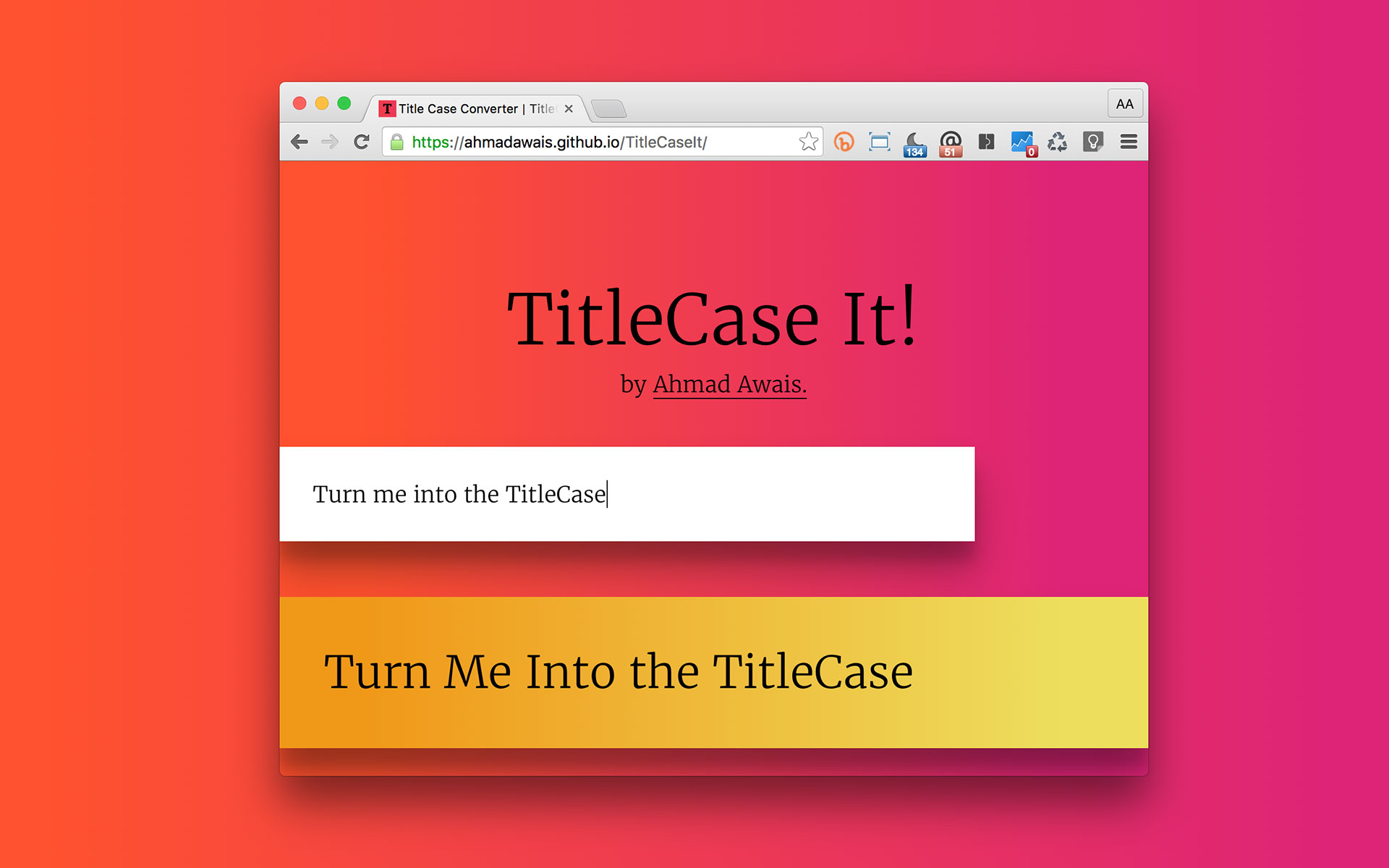 TitleCaseIt
Convert your title and headings into Title Case. If you write lots and lots of content, then this tool is definitely for you to explore. Check it out at TitleCaseIt.AhmadAwais.com
How To Use?
Write or Paste the title.
Click the copy button to copy the title in your clipboard.
Optionally:
Write or Paste the title.
Press TAB and then press ENTER or RETURN and the title will be copied to your clipboard.
Changelog
Version 2.0.0
Add to clipboard.
Tab index for quick operation.
Flexbox design 🙂
Version 1.0.1 to Version 1.0.9
Beta updates.
Cross browser issues fixed.
Several lingo updates.
Version 1.0.0
License
Licensed under GNU GPL v2.0. Copyright (C) Ahmad Awais.
---
This open source project is maintained by the help of awesome businesses listed below. What? Read more about it →
For anything else, tweet at @MrAhmadAwais
I have released a video course to help you become a better developer — Become a VSCode Power User →

VSCode
_
VSCode Power User Course →
_